USA Fulfillment Centers & Services
East Coast Distribution Center
West Coast Distribution Center
East Coast Distribution Center
West Coast Distribution Center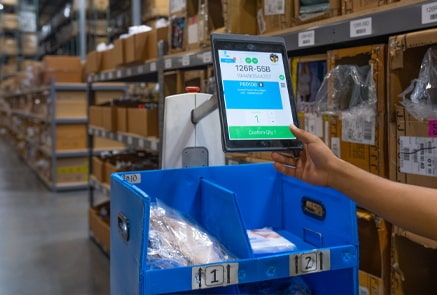 Our west coast fulfillment center and east coast fulfillment center locations have been strategically planned and developed in order to cover two crossroads cities. This means that we can provide 2-day shipping to 92% of the United States, a service that many Americans have come to expect as standard.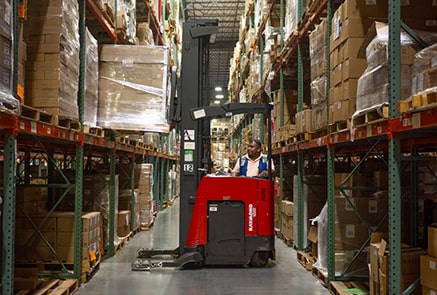 Our warehousing space totals over 1 million square feet, providing you with ultimate flexibility in terms of your inventory. Food products, cosmetics, medical supplies, and more can be stored safely in climate-controlled accommodation, ready to be shipped out at a moment's notice.
If we can assist you in your pursuit of sustainable growth, we've done our job. Our goal is to handle the logistical component of your business so that you can focus on your customers, products, and people. Request a consultation today to see how IDS Fulfillment can help to streamline your product fulfillment needs.
We strive to maintain a reliable service that meets our customers' needs on both sides of the United States. Combining the power of our Indianapolis and Salt Lake City locations, we are able to provide our customers with USA fulfillment centers and services and help them ensure the safe and speedy delivery of their products to their end-users. This means eliminating processes that eat up time, add unnecessary costs, and take away from the quality of service.
A comprehensive order fulfillment solution means more to us than just fast delivery which is why we are equipped to provide temperature-controlled warehousing and storage options for our customers with cold storage or long-term storage needs. We are well-equipped handle the storage of apparel, food and beverages, medical and nutraceuticals, health and beauty products, electronics, jewelry, home furnishings, home décor, and more!
Regardless of what you need to house in your inventory, IDS Fulfillment can ensure that your customers will receive your products exactly as you intend. This works on both sides of the nation, and it allows you to spread your inventory around to meet your specific demand as well as distribute location-specific products. All of this with lower costs and overhead. With reduced shipping and logistics costs, you can tighten your bottom line without sacrificing a single sale.
Schedule a Free Consultation
Whether you're thinking about switching from your current third party logistics providers, or you're exploring the idea of using 3PL services instead of in-house eCommerce logistics & fulfillment for the first time, IDS Fulfillment can help. Contact us online now to speak to a representative, and see why we're the best choice for third party logistics services.
Shipping zones are extremely important. Faster delivery equals improved customer satisfaction and lower shipping costs. Whether you need east or west coast fulfillment or global order fulfillment; IDS has an order fulfillment center nearby!
Parcel Transit Times from Indianapolis, IN
1 Day
2 Days
3 Days
4 Days
5 Days