IDS provides complex, automated ecommerce and multi-channel order fulfillment and distribution services for B2B and D2C shippers. We offer on-time, accurate, and cost-effective services supporting numerous verticals such as apparel, food, nutraceuticals, consumer electronics, and medical devices in ambient or temperature controlled facilities.
Warehousing
& Distribution
Regulated food-grade and FDA GMP dry and temperature controlled distribution processing centers and fulfillment warehouses with advanced robotics located in Indianapolis and Sale Lake City ensure a clean, safe environment for every industry needing B2B/D2C order fulfillment. Pick and pack, display building, kitting and assembly. All customized to retail shoppers' final-mile requirements.
IDS has a long history of implement value added services that meet our customer's changing and unique business needs. We strive to offer better support to our clients, this is the reason why we are constantly making investments into new services, technologies, automation, and innovations. IDS takes our customer's visions and helps them become a reality.
Custom Order Fulfillment Services
Order fulfillment services designed for Direct to Consumer, B2B, Ecommerce, and the Subscription Box Companies.
Our East Coast Fulfillment Center and our West Coast Fulfillment Center allows you to reach your customers faster and at lower shipping rates than other 3PLs.
Shipping zones are extremely important. Faster delivery equals improved customer satisfaction and lower shipping costs. Whether you need east or west coast fulfillment or global order fulfillment; IDS has an order fulfillment center nearby!
Parcel Transit Times from Indianapolis, IN
1 Day
2 Days
3 Days
4 Days
5 Days
How IDS Fulfillment is Different
IDS' order fulfillment centers have been providing services for over 50 years. our processes, willingness to evolve, and customization make us a clear choice as a third party logistics provider. With our two distribution processing centers in Indianapolis and Salt Lake City, we are able to provide 2-day shipping to a vast majority of the United States. If you'd like to learn more about partnering with IDS Fulfillment, request a consultation today!
Certifications & Associations
We are a leading partner for warehousing and fulfillment services, and we handle the entire process, from picking and packing to packaging, shipping, product tracking, and more!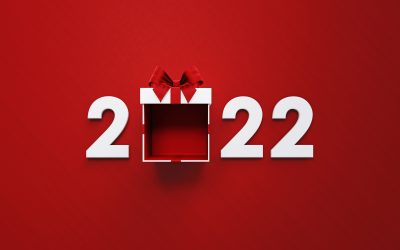 Once again, the Holidays have returned! As eCommerce continues to grow, 2022 being the first year it breached $1 trillion, more and more festive shoppers are skipping the hustle and bustle of malls and retail stores in favor of doing their shopping from their homes,...