Food And Beverage Fulfillment
Food and Beverage Fulfillment & Distribution
Food and beverage fulfillment and distribution is one of the sectors where it is especially important to have advanced systems and real-time monitoring. The standards required for the storage, handling, as well as distribution of food products are much higher than other goods and services.
Storage facilities and warehouses must be exceptionally clean and free from contaminants. Additionally, facilities that store and distribute food products should be registered with the United States Food and Drug Administration. Food and beverage fulfillment facilities are subject to regular inspections by the FDA Food Safety and Inspection Service (FSIS) to ensure compliance with federal and state food handling regulations. As such, any fulfillment and distribution service you choose for your food business should be able to meet these criteria.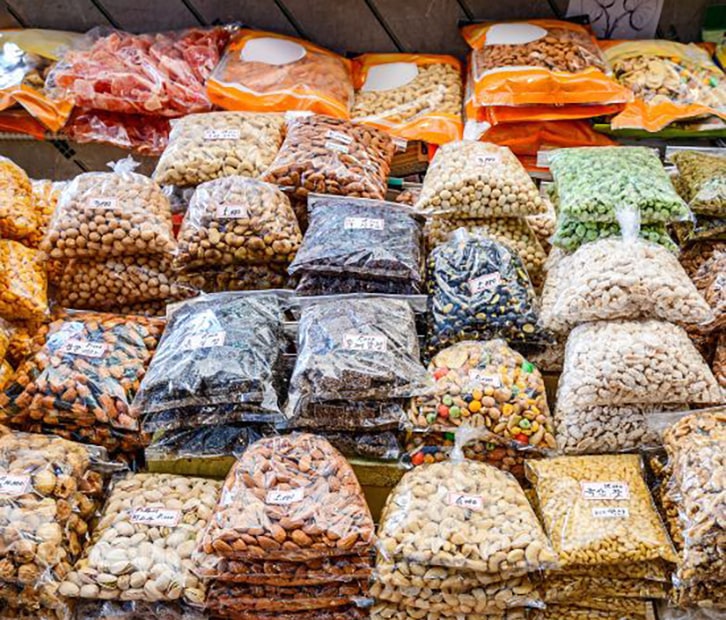 Schedule a Free Consultation
Whether you're thinking about switching from your current third party logistics providers, or you're exploring the idea of using 3PL services instead of in-house eCommerce logistics & fulfillment for the first time, IDS Fulfillment can help. Contact us online now to speak to a representative, and see why we're the best choice for third party logistics services.
Temperature-Controlled Warehousing
IDS operates 1 million square feet of temperature-controlled food and drink warehouse space with fulfillment centers located in Indiana and Utah. Our facilities are temperature-controlled and meet the FDA good manufacturing practices for food and beverage storage and distribution. Our fulfillment centers are also fully compliant with local, state, and federal regulations regarding food and beverage storage and distribution. from frozen food to dried goods, IDS Fulfillment has the capacity and facilities to store and distribute a wide range of foods and beverages.
There are several reasons why you should choose IDS to manage your food and beverage fulfillment:
We are able to reach 95% of the population with our two-day ground shipping service
Our state-of-the-art warehouse management system offers our clients improved user experience, greater visibility into our operations, improved tracking and accountability abilities, and enhanced KPI reporting.
We can readily tailor our services to match the needs of our clients. Business complexities such as seasonal sales and demand fluctuations are no problems for us.
At IDS, our goal is to provide a reliable, stable, flexible, process-driven fulfillment service to all our clients. We fully address the logistical and distribution needs of our clients so that they can focus on their core business services. For more information, and to get started, contact us today.
Schedule a Free Consultation
Receive feedback and advice on your current processes