Fulfillment Center For Clothing
Clothing & Apparel Fulfillment Services
IDS' clothing & apparel fulfillment services offer warehousing and fulfillment center services for businesses that don't have the infrastructure to handle the fulfillment process. While you focus on lead generation, product quality, and customer service we take care of the business of fulfilling orders leaving you free to focus on all the other important aspects of running a successful business.
Clothing fulfillment services are different than any other type of fulfillment. If you sell clothing, you need a partner that can support the unique challenges of your industry; IDS can successfully manage your fluctuating inventories and the increasing demand for a highly personalized, customer-focused service.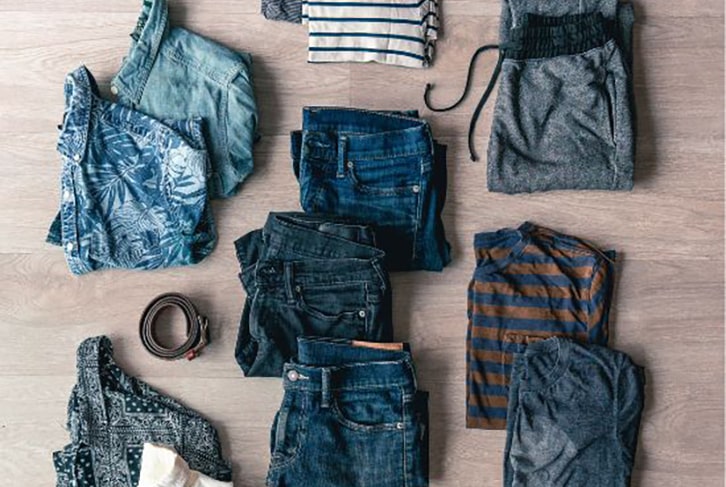 Schedule a Free Consultation
Whether you're thinking about switching from your current third party logistics providers, or you're exploring the idea of using 3PL services instead of in-house eCommerce logistics & fulfillment for the first time, IDS Fulfillment can help. Contact us online now to speak to a representative, and see why we're the best choice for third party logistics services.
Choosing the right order fulfillment provider can mean the difference between success and failure for an apparel retailer. Product lifecycles are short in the apparel industry, and change with seasons, trends, and locations. With strategically located climate-controlled warehouse facilities, your customers won't have to wait for their orders, no matter what part of the country you're shipping to. Respond to market needs, changes in fashion trends, and turn your inventory over quickly with our apparel fulfillment services experience. Unlike any other fulfillment company, when you choose us IDS becomes an extended member of your team. Our clothing & apparel fulfillment center is equipped to handle the high SKU counts that come with men's, women's, children and toddler clothing, accessories, active wear, footwear, dresswear, dresses, and more. We understands apparel returns processing and the capability to handle high end garments on hangers (GOH). Let us help you save precious time by taking care of the fulfillment side of operations so you can focus on your business. No matter what you need, we can customize our services to suit your business.
IDS' fulfillment services offer customized E-commerce fulfillment services that are fast, dependable, and driven by proven processes. Our integrated fulfillment solution is capable, flexible, and process driven. We provide complete visibility, accurate, on-time pick and pack order fulfillment, and we can reach 92% of the U.S. with two-day ground shipping. Our facilities all use the same processes, procedures and systems – that means you get the same high quality of service no matter where your product is located. IDS' order fulfillment services provides e-commerce fulfillment and multi-channel order fulfillment solutions that optimize both freight costs and transit times whether you're shipping business to business or direct to consumer.