IDS | Delivering Competitive Advantage
Discover how a combination of proven processes, technology and a dedicated staff that is available 24/7/365 sets IDS apart from the rest of the competition.
Providing Flexible Fulfillment Solutions
By integrating ourselves with your company, IDS is able to offer you a custom fulfillment solution no matter your size. We also accomodate any packaging and processing needs you may have.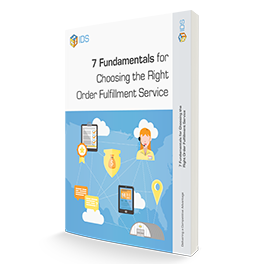 Choosing the Right Fulfillment Service
How Branded Boxes Massively Increase Revenue
21 Lessons for Effective Ecommerce Fulfillment
Lower Your Costs & Get Maximum Value From Fulfillment
Search engines like Bing, Yahoo, and Google benefit from quickly providing the "right" answer. The better the user experience, the more people who use their platform. The more people who use their platform, the higher they can charge for ad space. Showing the "right"...
What don't we use Google for these days? It is our quick answer to everything. However, Google is seen by many as a provider of only short-term solutions. However, Google can be used to find long term solutions, albeit they are not as black and white as some queries...
How experienced is IDS?
IDS has been in business over 50 years. The company's private owners are actively engaged in the management and direction of the company, keeping IDS focused on providing customer value while offering a safe, reliable choice for our clients.
Does IDS have a diverse client base?
Yes. IDS has a diverse client base and serves many industries including apparel, direct sales, electronics, cosmetics, nutraceuticals, toys and games, and specialty foods.
Why outsource fulfillment?
Experts can manage costs and maintain high standards in delivery that clients expect. Fulfillment, along with transportation and distribution, is a core competency at IDS.
Is there a benefit to working with a full-service 3PL like IDS?
IDS delivers a comprehensive solution that provides clients more options and more value. As your company continues to grow, IDS will continue to offer cost effective solutions. Deploy our services a la carte or as a complete package.