IDS is a third party logistics fulfillment services distribution provider for both direct to consumer and B2B shippers that utilizes the latest in automated warehouse technology and proven processes.  IDS works with a wide range of industries from apparel, nutraceuticals, food and beverage, toys and games, sporting goods, health and beauty and many more.  IDS strives to provide our clients with accurate and on time fulfillment solutions all while giving the client complete visibility.
Pick & Pack Order
Fulfillment
Our pick & pack product fulfillment services are performance-driven and designed to deliver quality service at an affordable price.
Warehousing
& Distribution
IDS operates over 1 million square feet of warehouse space between our three fulfillment centers in located in Indiana and Utah.
Founded in 1960 as Trans-City Terminal Warehouse, IDS has a long history of delivering superior third party logistics services to a wide range of industries, providing the stability and commitment of a fulfillment company with over 50 years of experience in logistics.  Current ownership is still very active in the day to day operations of the business.
Since the early 2000's, IDS has focused on direct to consumer and B2B order fulfillment, and IDS has become a recognized leader in shared space operations and distribution. We specialize in working with mid market and enterprise omni channel goods and services distribution programs that are often complex and require a high level of execution and expertise.
Three strategically located fulfillment centers in Indianapolis, Indiana and Salt Lake City, Utah provide good and services distribution and fulfillment to all major markets. The specific locations of these fulfillment centers were selected for their unique attributes which allow our customers to drive down costs, decrease transit times, and deliver an experience that beats the competition. Whether you are looking for east coast fulfillment, west coast fulfillment, or nationwide delivery, IDS has a solution for you.
IDS brings a full service approach to order fulfillment, offering a comprehensive set of value added services to meet the needs of today's omni channel brands. Relabeling, crossdocking, kitting, and drop shipping are just a few of the support services IDS clients get access to. Additionally, our Pro Parcel Shipping Solution and discounted parcel programs, in conjunction with our robotic fulfillment technology, allow us to drive down costs while maintaining a high level of service.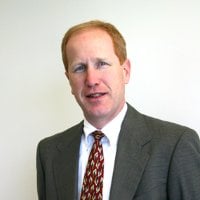 President – IDS Fulfillment/Warehousing
VP – Fulfillment/Warehousing Business Development
Let's Get To Know Each Other.
At IDS, the relationship we form with our clients is the root of our success. Talk to us about your business. We would love to see how we can help you gain a competitive advantage.